Located within Central and East London, Shoreditch is a very popular district in London for its culture, art, fashion and food. Tourists and many other people see Shoreditch as the birthplace of English theatre. Since the London 2012 Olympics, Shoreditch had a remarkable growth and success and it started to become the best place in East London for living and doing business.
Innovativity and creativity describe the district which has many tourists every year. Shoreditch is very animated due to the many markets, bars and nightclub that you can find here, so this leads to a lower level of security. To avoid intruders, people put an accent on how to increase their home security. Finding an affordable lock service in Shoreditch which can guarantee you a safe place to live in, is very important.
How to find a trusted locksmiths in Shoreditch
Giving the great competition when it comes to local locksmiths in London, finding one that offers you professional services at an affordable price is not so easy. Quality and reliable services are very important when it comes to lock services because they are strongly related with our security.
When you're searching for an affordable locksmith Shoreditch you must be careful to find a trustworthy one, and not a scammer who may duplicate your key without your permission. For this, you need to pay attention to some details such as a photo ID.
Checking the identification will guarantee you that you're dealing with a licensed 24 hour locksmith which means you're on good hands. After finding one, search the business online and check for reviews.
This will help you verify the business and also will let you know if they offer emergency services, which are very important. Once you've decided which locksmiths in Shoreditch to choose, save his number and call him whenever you need a lock service.
Home and business lock services you may need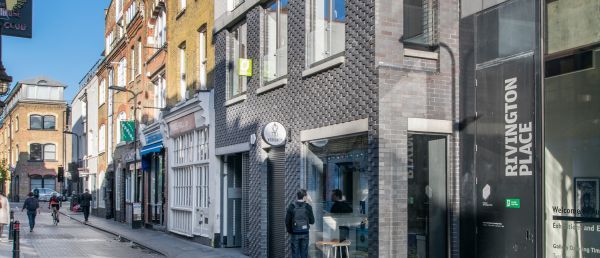 24 hour cheap Locksmiths are needed in many situations. Most common lock services you may need are being locked out of your home/business, rekeying and replacing locks, key cutting, deadbolts installation, duplicating keys or broken key extractions. Each situation requires a professional locksmith who will perform trusted and good quality services, otherwise you may damage the lock, or the door which will compromise your security.
Sometimes, these situations arrive unexpectedly because keys and locks can break any time which will leave you unable to open or close the door. This is why it is very important to find a trusted local locksmith Shoreditch that you can call any time you face an emergency situation, whether if it's a day or a night.
Vehicle lock services made by professional car locksmiths
Being locked outside of the vehicle is a very common situation that almost everyone has dealt with at least once in their lifetime. When a situation like his occurs, you need professional help. Beside being locked out of the car, people faced other situations when a locksmith's help was needed, such as replacing lost, stolen or broken keys, broken key extractions or trunk broken locks. Using specialised tools, an auto locksmith Shoreditch will help you immediately without damaging your car.
Finding an affordable lock speceialists in Shoreditch
Giving the fact that today, everyone is in a hurry and no one has time to waste, finding a licensed locksmith in Shoreditch who can help you as fast as possible, at an affordable price, is essential. In case of a lock-out for example, you can't wait for hours until you'll be able to enter your house again. This is why, our locksmiths can help you with any lock problems you face, within minutes. Beside, our locksmiths have years of experience and are qualified to deal with all types of locks whether we talk about a door lock or a window lock.
Besides, our services are affordable because we care about our clients and we want everyone to be able to benefit from the services we offer. We try to maintain the decent prices because this way we serve both the clients and ourselves. We understand the importance of finding a professional locksmith who can help you whenever you need without being forced to postpone your activities because you face a lock problem.
Tips to remember when finding an affordable technician in Shoreditch
Finding a trusted locksmith services in your area is very important, as we mentioned before. When your security is at stake, it is essential to have a professional trusted locksmith Shoreditch on speed dial. If you don't have a locksmith's contact, you can ask your friends or neighbours for a suggestion but keep in mind that a good locksmith will have good reviews, good advertising and a strong relationship with its clients.
When you're looking for a commercial locksmith in Shoreditch, you need to find one that can guarantee you the best services, affordable prices and someone who is available at any time so you can rely on him whenever you need. A good commercial  locksmith is not very easy to find, but is essential for your security needs in order to be a lot safer.
Questions to ask a locksmith Shoreditch
Choosing a qualified residential locksmith for any lock services regarding your door, window or car requires a few questions that you need to ask before hiring him. You can ask questions like "if he is certified" because you should only contact an insured locksmith who won't put your property and safety at risk. Every certified locksmith will have an uniform and will act with professionalism and you won't risk to face any improper installation.
Another question to ask is if you can find a locksmith near you, who works 24 hours because you don't want to wait for hours until the locksmith's arrival. Also, you need to count on a trusty lock specialists in Shoreditch that works 24 hours because you never know when you may face an emergency situation like a lockout.
Last but not least question to ask is about the price and the warranty. An affordable price is best to find, but be aware of very cheap offers because they might not be trustworthy. Also, any trusty locksmith should offer you a warranty, if not, don't spend money on their services.