You are being offered the best locksmith services in London. Evaluation and intervention are provided by professional locksmith London UK. By making a short call, you will have our experts change, install, and repair any broken locks.
We are available 24 hours a day. We provide emergency locksmith in London for a wide range of lock-related issues. We offer various services at the most advantageous prices on the market. Call us and choose quality!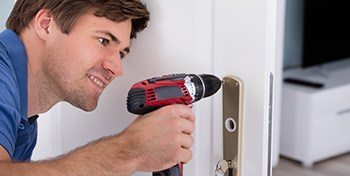 Locksmiths in your area
Whether you've lost your keys or find out the door lock of your office has been changed while you were on holiday, you can always count on us.
If you need to regain access to your own house or to the office or simply want to get inside the house, contact us now.
Our team of London locksmiths is less than 30 minutes away from you, and we are available any time 24 hour a day.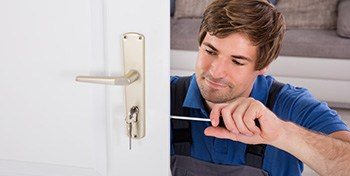 24 hour locksmiths
Doors locks are becoming more and more complex, there is also an increasing demand for locksmith near me that can deal with these door's requirements. We offer 24 hour services to cover your area fast and always at affordable price.
We offer customized services that carefully and efficiently deal with any type off door lock issues. Using professional tools, we will make sure not to damage your door.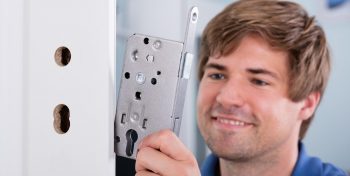 Locksmiths London
Our team of locksmiths in London UK has the required experience to handle any type of lock installation services for any kind of doors and windows.
From matching the locks system to the window or door requirements to bringing minimum damage, we offer trustworthy services. Have your window both protected and secured by your city professional.

Residential Locksmith Services
Residential Locksmith in London is specialized in lock changes, lock installations and lock repairs for your home doors. It is really important for your safety and security to have a fully functional locks.
A broken front door lock can make you susceptible to break ins, that's why we recommend you to call a professional right when you see that your locks doesn't work as it should.

Commercial Locksmith Services
We will take care of your office locks, so you don't have to worry about the security. Our commercial locksmith will change, repair or install new locks to your office doors, or to your office lockers.
In case of office lock out, call us immediately, and we will send a commercial London locksmith to unlock your door as fast as possible, and help you get back to work. Contact us anytime.
Professional locksmiths in London
Whether you have lost your keys or have them broken, not managing to get inside your own house can be frustrating and worrisome. A lockout can take place anytime, turning your day upside down.
Our emergency door locks services include specialized assistance and reliable security solutions.
You don't even have to wait more than half an hour as our team of locksmiths is less than thirty minutes away from you. We offer on-site solutions in case of emergency, so do not hesitate to call us.
Door Lock replacement
Repairing locks is not a reliable option when they are severely damaged or extremely old. And if office or residential locks are targeted, then postponing their replacement can decrease your security.
In order for you to regain your security faster, we offer specialized services for classical and modern locks. Call a specialist near you to help you fix your locks.
Home Security improvement
Locks play a very important role when it comes to security. They must be durable and installed correctly in order to provide a maximum level of safety. Contact us whenever you need to install a lock and we will help you.
You can prevent many unpleasant situation by letting a professional deal with your lock issues. Nearest locksmith know everything about any type of lock, door or window, so do not hesitate to ask for information.
Car key Services
City locksmith company near you in London UK work with professional lock picks to open your car in approximately 30 minutes. Our mobile auto technicians near you have the training and the proper tools to unlock any car.
Call us if you have have lost or damaged your car keys you can call us and we will send a locksmith immediately.
Broken key extraction services
Our locksmiths London UK are fully trained and qualified to do any type of job. Does not matter if the job is simple or complex. Our locksmith perform any key extraction tasks.
Using only the best equipment, they will remove the key from the lock without delay and will leave you with a fully functional lock-set.
Break in repair
A break in can be traumatizing and an intrusion like this will make you feel vulnerable. Don't put yourself at risk. Always get a locksmith UK to assist you with your locks problems.
One of our certified locksmiths will professionally install, repair or replace your lock after the unfortunate event.
London Locksmith at good price
Locksmiths companies are essential when you are on the edge of leaving the house just to discover your key has broken. We can also save the day when you need to replace locks for your front door and need a valuable piece of advice. Last but not least, commercial locksmiths can help you increase the security level of your office.
Even when it comes to changing locks for exterior doors, you can hire a commercial 24 hour locksmith to install modern locks such as keypad locks or master key systems. Moreover, you can always contact any type of locksmith to get a free quote. This means you have the chance to ask him about what type of office locks or front door locks you need.
Lock services in London
The best services are provided by certified locksmiths in London UK. Well-prepared locksmith constantly take part in specialized courses and earn the proper accreditations. Whether you need a commercial or home locksmith help, you can always count on a certified technician.
As you can imagine, there are more risks involved when calling an uncertified locksmith help. You can have your door locks damaged and end up paying more money to replace the entire lock. This is not the case when you decide to hire a certified locksmith.
Another advantage of contacting a certified locksmith is that you will have control over the security level of your house. Professional locksmiths will recommend you the best locks for your house. For example, you may want grade 1 locks for your front doors. And if you have important files in your house, you might also want high security locks under the form of cabinet locks.
In this case, a professional locksmith can help you choose the most suitable security lock. You might not need double cylinder deadlocks for your interior doors. Medium security locks or even basic locks are enough for the bathroom doors, for example.
Mobile Locksmith in Greater London
Locksmiths are also available anywhere near you. Using their van, mobile locksmith in London UK is able to reach your location in less than 30 minutes. Local locksmith near your location are available in London UK and even in some areas surrounding London. The main advantage of these type of services is that you end up paying less money. The closer the locksmiths are to you, the better it is for you. Save time and money by calling a local locksmith in your area.
Lock expert for house or office
If you are wondering whether a locksmith is useful when moving to another house, the answer is positive. It is always a good idea to change locks when moving to a new house. Irrespective of their functionality, old locks are more vulnerable than new one. First of all, you don't have control over who has access to the house. Maybe one of the owner's relative is not aware of the current situation and has the key to your house.
Affordable prices for any door lock service
Changing locks when moving to a new house is one of the best things you can do if you want to have maximum control over the security of your house. A residential locksmith in London can help you install new locks. You can benefit from professional advice if you contact a residential locksmith in your area.
All in all, there are multiple advantages to contacting a professional team. From keeping a satisfying level of security for your office locks or home door locks to properly installing new locks, a residential locksmiths or a commercial one can help you solve all the lock-related issues. Don't hesitate to call a lock smith near you and you can unlock doors faster than ever. In less than 30 minutes, a technician will be at your place to unlock doors.