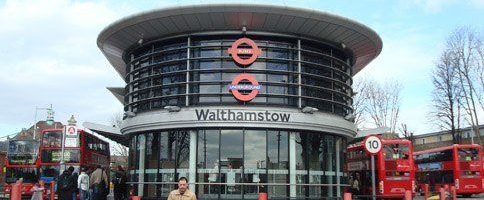 Find a cheap locksmiths near you in Walthamstow
If you need to find a cheap locksmith in Walthamstow, give us a call and we will arrive anywhere you need us. We can change car , perform car key programming. We carry with us the best tools in order to decrease our working time as much as possible. Call us anytime if you need to regain access to your house or car. You can always find a cheap locksmith near you in Walthamstow. We have affordable prices for any pocket.
Walthamstow E17 locksmith to help you change locks
If you need to change locks anywhere in E7, feel free to call us. We deal with any type of lockout problem. Stuck keys or keys snapped into ignition don't have to disturb your day to day routines. We are available 24/7 in Walthamstow E17. We arrive anywhere in E17 in approximately 30 minutes. You don't have to change your plans because of a faulty locks. Call us and we will be at your place as fast as possible, helping you to change locks.
Residential and office locksmith in E17
If you are locked out of your home or office in this area, our experts can come to your aid right away. Call us now, and we will send a technician who can unlock the door for you. Our office locksmiths in E17 are available anytime. Lock outs can be a serious problem, especially when you are in a hurry and you have more important things to do. If you find yourself in this situation do not try to break the window or force the door. In most cases, the damage done will be irreversible, and you still won't be able to get inside. We are here to help you unlock the door with minimal to no damage if possible. We won't drill the lock unless absolutely necessary, and if we have to drill it we can replace it for you.
Emergency locksmith to perform lock repair in Walthamstow
Do you need to change or repair an old lock? It is better for your safety and security to let a professional take care of this job. our emergency locksmith in Walthamstow have years of experience in changing all types of locks for wooden, metal and uPVC doors, and they will do it for accessible prices to everyone. We offer lock repair services in Walthamstow. If the job is done well, and the lock is from a trusted brand, than you won't have problems with it for many years to come, and you will be safe in your own home. Call us today, and you will benefit from a free quotation, along with your lock repair in Walthamstow. Our locksmith E17 is available 24/7.