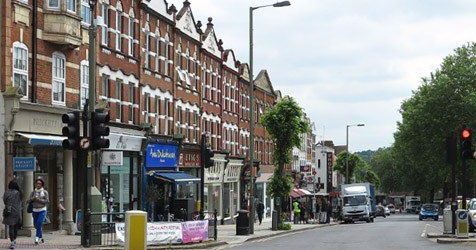 Best locksmiths in East Finchley N2
A locksmith East Finchley is always here to help. If you need to get back into your house as fast as possible, we are available all the time, so don't hesitate to call us. We remove keys from locks, change locks and even perform car key programming and car key repair.
You don't have to wait for hours in order to have your uPVC door and window locks checked. Call us to benefit from on-site assistance and intervention. We are available every day of the year, 24/7.
Professional emergency locksmith N2
Everyone has been in emergency lock situations before. It doesn't matter if it is a broken lock, a broken key, or a key loss. At one point or another, everybody needs a reliable emergency locksmith N2. Fortunately, we are here to take care of any kind of lock related emergency.
When being locked outside your house,  may try forcing the doors. Most people even kick the door in a desperate attempt to unlock it. In such a frustrating situation, getting angry will make things worse.
As you have already discovered, none of these action is useful. Pushing or pulling the door can damage the deadbolt and the whole door. Consequently, this may result in additional costs. Instead of having one single problem, you end up facing multiple ones. Call a professional emergency locksmith East Finchley if you want to avoid such situations.
Lock installations in East Finchley
If you need a new lock installed, you are in the right place. Our N2 locksmiths have the experience to install locks on any kind of door, even on uPVC doors. We only use British approved locks in order for you to have a higher level of safety. No one wants to have his schedule affected by such unfortunate events.
We understand how highly distressing such events can be so we offer you our professional N2 locksmiths for residential and office lock-out services.
Change locks after a break in with Locksmiths N2
After a break in, your entry door lock is probably mildly to severely damaged. Our N2 locksmiths come to your place and see if it can be repaired. Our locksmiths East Finchley will change locks and improve the security of your house. You can be sure your door is protected and secured.
The safety of your house is an essential aspect of to our locksmith N2. Make sure you have your house secured as fast as possible, without damaging the door, or even the lock itself. We won't leave until we make sure you have a fully functional lock again.
We offer a complete range of services. Call us today.